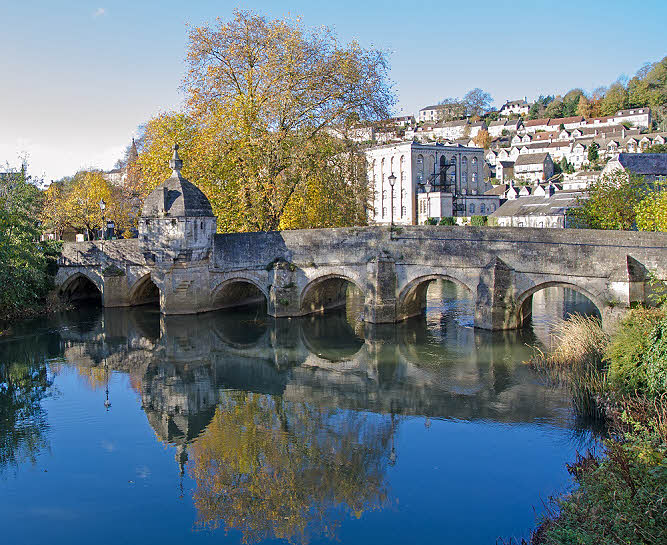 "Why not let us assist you in your search for the perfect group cruise deal; Cruise for Groups is a specialist provider that understands the specifics of handling group cruise requests, as cabin accommodation on cruise liners are sold differently to hotel bedrooms. Cruise for Groups will manage your requirements and expectations explaining any conditional features and group benefits that may apply. Our NO MINIMUM NUMBER policy allows you to promote with complete confidence that even if only a few members sign up they can still travel and receive any benefits applicable to the sailing - you can be assured of our friendly, familial customer service."

About Us

Cruise for Groups
is a specialist cruise business dedicated to group cruising spear headed by Steve Plummer and supported by Sherina Hale. Steve identified whilst working for an international cruise line that although cruise lines work very efficiently with the retail market there was little understanding or expertise in support of the groups sector. Combining years of experience and knowledge of the groups market Cruise for Groups was born with offices based at Bradford on Avon, Wiltshire and has rapidly become a market leader sponsoring travel awards, attending major travel trade events and regularly featuring in group publications
Cruising is the fastest growing sector in the entire leisure market there are a number of contributory factors but opinion polls confirm that the cruise experience consistently exceeds expectations and on a comparative basis versus other leisure categories cruising consistently delivers unparalleled customer satisfaction. 82% of cruise passengers agree that a cruise holiday is a good way to sample destinations they may wish to visit again. Perceptions are fast changing cruising is no longer elitist, just for the affluent, the cruise product is so incredibly diversified with literally a cruise style for everyone.
There are now many great opportunities for Group Organisers to capitalise on the popularity of cruise and offer to their memberships, with choices ranging from; mini cruises, sailing from regional ports, fly cruise and bespoke cruise and stay arrangements. For travel 'purists' there are less commercial cruise experiences available with a focus on geology and wildlife or lectured voyages to explore historical antiquities.
Cruise for Groups partner with all the key cruise lines to negotiate the best group deals. FREE places, FREE marketing support, Group Benefits, Ship Familiarisation visits are just some of the service elements we can provide. But Cruise for Groups NO MINIMUM NUMBER* policy allows the Group Organise to promote group cruise arrangements with complete confidence in the knowledge that even if only a few members' sign up they can still travel and receive any of the group benefits that may be applicable.
Cruise for Groups members of ABTA (L7674) and ATOL (6042)and operate as part of the Freedom Travel Group which gives us access to the best available product worldwide. We will provide holidays services where we may act as your Tour Operator or your Travel Agent. This will be made clear to you before booking. When we act as Tour Operator your holiday will be booked using our ATOL trading as Cruise for Groups. When we act as your agent your contract will be with the Tour Operator or Cruise line and their ABTA and ATOL plus terms and conditions will apply.

For any group cruise enquiries please call or email: 01225 865725 - Enquire Here

*Group benefits are discussed at time of booking. (minimum number policy excludes coach transfers)








What our clients say



"We have chosen Holidays & Cruises for You knowing that both Steve and Sherina have the expertise and knowledge to handle our group bookings . I have every confidence in their ability to obtain the best value for our members, and their advice has been invaluable"
HQ Sports & Social
"For years we had planned to visit Norway in search of the Northern Lights. Last year, we booked via Cruise for Groups and our trip left for Norway on 11 February. We can only say that trip was fantastic, with seeing the lights four out of the five nights we were in Norway. The cruise took us from a snow covered Tromso, past the North Cape, to Kirkenes and the snow hotel. The icing on the cake was seeing the lights whilst on a reindeer sledge ride in the wilderness, with the Sami singing to the reindeer, under the stars and our course, the Northern Lights. This was a trip of a lifetime, how can we beat that?"
Lloyds TSB
"Our group were more than delighted with the services of Holidays & Cruises for You, the presentation was informative and our cruise partner was present to answer all my groups questions, I am now taking 42 to Norway."
Marsland Coffee Crew
"really nice people and understood my requirements with added extras which my group really appreciated."
Holiday Friends
"Our group holiday to Venice could not have been in better hands, Holidays & Cruises for You ensured we were well looked after and even came to see us off at the airport, thanks Sherina & Steve."
Exciting times 50+
"Our holiday to Egypt was a concern, Holidays & Cruises for You have travelled on many of the products offered and this really helped and the advice given was more than accurate with an excellent Nile Cruise experience undertaken by all, highly recommended."
Jetsetters
"Excellent service, this is the first holiday we had arranged for our group and were nervous that leaving the arrangements to third party would cause problems, quite the opposite, marketing materials, payment solutions and onsite presentations made this a very pleasant experience, we look forward to our next holiday arranged with Holidays & Cruises for You."
M.G.B.
"Just to let you know that the weekend was brilliant. Everything went to plan, P&O had organised our tables without us having to get involved in fact they were the best tables in the restaurant overlooking the stern. All the cabins were great. We had cocktails in the Crow's Nest which was the best bar as it was very big and no one else seemed to find it! If you could pass our very positive comments on to P&O I would be grateful, I have a feeling they will get a few more cruisers on their books now if the comments from my friends are anything to go by. Also please thank your team for their help everyone I spoke to at your office was excellent, and thanks to you for all your helpful advice. Keep Cruising! "
Sally Coleman